At GTO we understand that cylinder tracking is extremely important to your business. Why not use GTO's cylinder tracking software to track your cylinder fleet and control your rental bill.
GTO App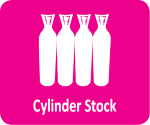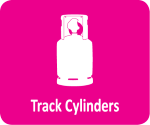 The GTO App comes complete with 2 cylinder management functions:
Track Cylinders: The Track Cylinders function allows engineers to collect and return cylinders whilst on the move by simply scanning the cylinder barcode. Find out more about our cylinder tracking software by viewing the Track Cylinders page.
Cylinder Stock: View your cylinder stock list on your mobile device, check the remaining product in a cylinder and transfer cylinders between engineers. Find out more about our cylinder management software by viewing the Cylinder Stock page.
Web Portal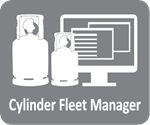 The Desktop Web Portal comes with a great cylinder management function:
Cylinder Fleet Manager (CFM): Tracking a fleet of cylinders across multiple engineers can be a time consuming and complex task. Storing cylinder data in GTO makes cylinder management easy and provides a great tool for controlling your rental costs from multiple suppliers. The CFM provides real time cylinder information generated from data inputted from your engineers using the Track Cylinders function. Alternatively you can manually enter cylinder information straight into the web portal. To find out more about how our cylinder tracking software could decrease your rental bill view the Cylinder Fleet Manager page.