A-Gas has teamed up with the F-Gas Register to offer their customers an integrated cylinder stock management, job management and insightful F-Gas reporting tool.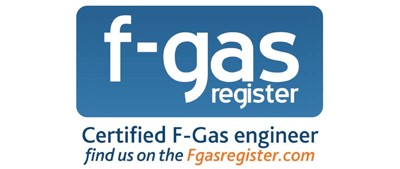 The F-Gas Register is the online home and application portal for the Quidos F-Gas company certification scheme, as appointed by the Department for the Environment, Food and Rural Affairs (DEFRA) under the 2015 no310 UK Fluorinated Greenhouse Gases Regulations.
The F-Gas Register is the leading F Gas certification body in the UK and we provide the lowest cost full F-Gas certification in the UK.
We also provide a range of f-gas training courses, including our F-Gas City & Guilds 2079-11 Level 2, for fluorinated gases and ozone depleting substances.

A-Gas and Gas-Trak Online
Gas-Trak Online (GTO) has teamed up with The F-Gas Register to help develop the GTO platform and supply their customers with industry leading F-Gas Reporting and Cylinder Tracking software. As a F-Gas Register member you are entitled to:
One free license for your first year
Free training and onboarding
Free online training
Barcode scanning for ease of data input

Check the remaining product left in a cylinder

Transfer cylinders between engineers and to customer sites

Full tractability of cylinder location

Cloud based cylinder management with GTO mobile app and desktop web portal 

Off-Line data input while operating in remote areas
Calculation of wholesaler rental charges

Calculate rental charges for future months

Electronic signature box for cylinder returns to wholesaler 

Track ANY suppliers cylinders
F-Gas and environmental waste reporting

Electronically generated report
Full contractor reporting and engineer analysis
Contact the F-Gas Register today to claim your voucher and then schedule your demo with the GTO Support team here.