Web Portal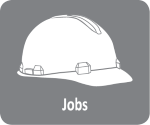 GTO's F-Gas job management software allows office-based employees to manage jobs for their field-based team through one web portal. Simply select the customer, site and equipment reference and allocate the job to your engineer in the field.
Check a jobs current status and gas usage on the web portal!
Don't know how to create jobs using the web portal? See below for video tutorial:
GTO App
The GTO app Jobs function displays a list of the current users jobs which have been sent over from the office. Alternatively job can be created manually from your mobile devicde. The job list details the customer, site, work no. job type and job status. Engineers can then add cylinder details and gas usage to the job ensuring to adhere to the F-Gas Regulations.
Cant read the cylinder number? Use our handy barcode reader to remove cylinder number errors.