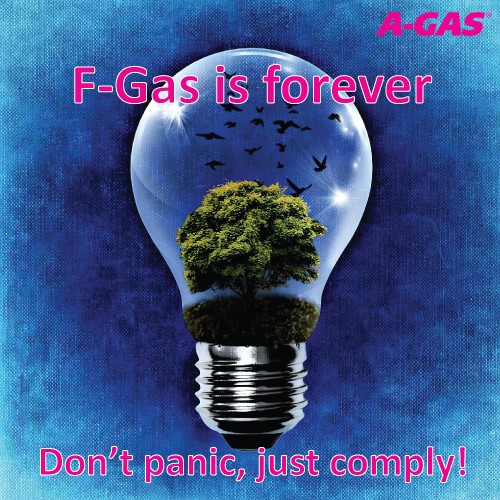 11 November 2016
F-Gas is forever. Don't panic, just comply!
Released Gases can remain in the atmosphere for different amounts of time depending on their chemistry, ranging from a relatively short time to many years.
The need to fully comply with the F-Gas Regulations, the tasks of proper refrigerant use and reporting has grown in importance. This means that from the end of 2015 paperwork relating to reporting must be completed for every job carried out.
The approach taken by the Environment Agency (EA) is primarily to help ensure that all those covered by the regulations are made aware of their legal obligations.
In accordance with the F-Gas regulation it is the responsibility of the operator to keep full records. This should include separate records for each piece of equipment detailing work completed, by whom, when and why, detailing any results and follow up actions. The records must also specify quantities of refrigerant added/removed along with details of what was done with recovered refrigerant.
There are several escalating levels of enforcement. Firstly the EA will issue information notices requesting information and clarification on potential infringements.
Failure to reply can lead to a legal enforcement notice or a fine of up to £5K in magistrate court, and unlimited fines in crown court.
For example, as of early this year the following actions have been taken by the EA: 23 information notices, 66 investigations, 1 warning letter and 1 interview under caution relating to an investigation.
Don't panic, there is support out there from the EA and from A-Gas. A-Gas has launched Gas-Trak Online™ (GTO), an F-Gas reporting and cylinder-tracking tool, designed to make these jobs easier. For more information follow this link or contact us.