GTO Distributor: Cylinder Rental Features
GTO Distributor gives you peace of mind and complete data accuracy with full transparency over cylinder rental charges by recording exactly when a cylinder has been returned from your customer and when it was received by A-Gas (applicable for A-Gas customers only).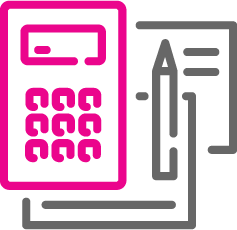 Calculate Cylinder Rental Charges
GTOs Distributor stock management system gives full visibility over your cylinder rental charges. Use the Distributor Charge Matrix to set up your rental charges including the ability to break down these rental charges into refrigeration, industrial gas, reclamation and other. Cylinder rental charges can be changed at any point allowing you to increase or decrease your default rate as you see fit.
Set Up Individual Customer Rental Charges
Set up individual rental charges for your customers giving you the flexibility to apply discounts or charge higher rental charges accordingly.
GTO Distributor & GTO Contractor: Features & Benefits
GTO has a full range of features to meet the needs of HVACR distributors, to find our more about how GTO can help your business visit our GTO Distributor page. 
Alternatively, if you are a HVACR contractor we have a solution for you, please visit our GTO Contractor page to find out more
GTO DISTRIBUTOR

GTO distributor allows HVACR distributors to track returnable cylinder stock across their branch networks and on loan at customer sites.

GTO Contractor

GTO Contractor provides HVACR contractors with an integrated stock management, job management and insightful reporting tool.