GTO Contractor: Cylinder Fleet Tracking Features
At GTO we understand that cylinder tracking is extremely important to your business. Why not use GTO's cylinder tracking software to track your cylinder fleet and control your rental bill. The Cylinder Tracking functionality within GTO is made up of 3 main features: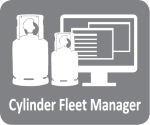 Cylinder Fleet Manager (CFM)
The Desktop Web Portal comes with a great cylinder management function. Tracking a fleet of cylinders across multiple engineers can be a time consuming and complex task. Storing cylinder data in GTO makes cylinder management easy and provides a great tool for controlling your rental costs from MULTIPLE suppliers. The CFM provides real time cylinder information generated from data inputted by your engineers using the Track Cylinders function. Alternatively, you can manually enter cylinder information straight into the web portal. 
Cylinder Fleet Manager Summary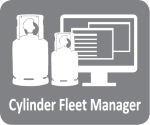 GTO has added a Cylinder Pricing Matrix to stop the onerous task of adding cylinder rental terms for individual cylinders. Simply create rental terms for all your cylinders from ANY supplier and these terms will be automatically applied to the cylinder when added by an engineer in the field.
Note: we understand that cylinder rental terms are identical for several products and sizes so use our multi product selector to set standard rental terms for product groups.
Cylinder Charge Matrix User Guide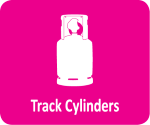 The Track Cylinders function allows engineers to collect and return cylinders whilst on the move using the GTO App by simply scanning the cylinder barcode. After a cylinder is collected using the Track Cylinder functions it will be immediately displayed in the web portal CFM where your office staff will be able to view who collected the cylinder and add rental terms to that cylinder.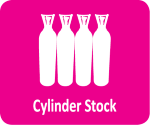 View your cylinder stock list on your mobile device and your fellow engineer's stock list allowing you to transfer cylinders between each other. Access cylinder information such as cylinder number, product, start weight and the remaining product left in each cylinder.
GTO Contractor & GTO Distributor: Features & Benefits
GTO has a full range of features to meet the needs of HVACR contractors, to find our more about how GTO can help your business visit our GTO Contractor page. 
Alternatively, if you are a HVACR distributor we have a solution for you, please visit our GTO Distributor page to find out more. 
GTO Contractor

GTO Contractor provides HVAC/R contractors with an integrated stock management, job management and insightful reporting tool.

GTO Distributor

GTO distributor allows HVAC/R distributors to track returnable cylinder stock across their branch networks and on loan at customer sites.