GTO Distributor: Cylinder Fleet Tracking Features
GTO's Distributor stock management system gives cylinder distributors full control of their cylinder fleet by tracking each cylinder quickly and easily from the time it is receipted in branch, sold to customers and returned empty to suppliers. The days of hand written serial numbers are behind you; use a barcode scanner throughout the system to add accuracy and efficiency to your daily working processes. GTO Distributor comes complete with several cylinder tracking feature
Dealing with cylinder barcodes is easy when using GTO, simply use a scanner to record any cylinder movement such as stock receipt, return, sale, and branch transfer. Note: any scanner type can be used such as wireless, USB…
All your data is stored in the cloud guaranteeing you 100% data security and real time data.
Receipt and Return Cylinders
GTO provides a two-step process for operation which means cylinder movements from location to location need to be receipted into GTO at its destination. Whether the cylinder has been delivered from A-Gas or transferred from another branches stock the process of receipting will allow cylinder to appear in stock.
Customers who are supplied by A-Gas can view a Distributor Expected Stock report which will show you all the cylinders that are in transit to your premises or waiting to be receipted into your branch. Once the cylinders arrive simply use the stock receipt function and scan the cylinder into your stock. Don't worry if you're not supplied by A-Gas simply scan and add ANY suppliers' cylinders manually.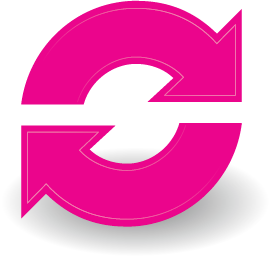 Conduct Inter-Branch Transfer
GTO gives users the availability to transfer cylinders between branches. Traditionally refrigerant distributors struggle to record inter-branch transfers leading to cylinder records getting lost. Use the Distributor Stock Transfer function to transfer cylinders to other branches and even track the cylinder whilst in transit.
GTO Distributor & GTO Contractor: Features & Benefits
GTO has a full range of features to meet the needs of HVACR distributors, to find our more about how GTO can help your business visit our GTO Distributor page. 
Alternatively, if you are a HVACR contractor we have a solution for you, please visit our GTO Contractor page to find out more. 
GTO Distributor

GTO distributor allows HVAC/R distributors to track returnable cylinder stock across their branch networks and on loan at customer sites.

GTO Contractor

GTO Contractor provides HVAC/R contractors with an integrated stock management, job management and insightful reporting tool.