GTO Distributor: Enterprise and Branch Level Logons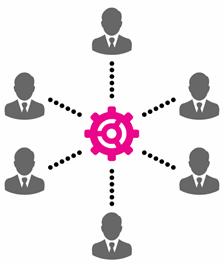 GTO Distributor comes complete with two levels of logons:
Enterprise Logons:  
Where management can view data for all branches, giving valuable insight into branch performance, stock management and charging structure. Enterprise level accounts are also where branches and users are set up giving management full control over who uses their GTO account.
Branch Logons: 
Can only see data for their individual branch and have the ability to receipt cylinders, sell cylinders to customers and transfer cylinders between branches. Branch users also have access to several reports.
GTO Distributor & GTO Contractor: Features & Benefits
GTO has a full range of features to meet the needs of HVACR distributors, to find our more about how GTO can help your business visit our GTO Distributor page. 
Alternatively, if you are a HVAC/R contractor we have a solution for you, please visit our GTO Contractor page to find out more. 
GTO Distributor

GTO distributor allows HVACR distributors to track returnable cylinder stock across their branch networks and on loan at customer sites.

GTO Contractor

GTO Contractor provides HVACR contractors with an integrated stock management, job management and insightful reporting tool.