GTO Contractor: F-Gas Reporting
Reduce the time spent and costs incurred in F-Gas reporting compared to the use of manual log books. Give your customer peace of mind and differentiate your product offering by providing a variety of reports and the ability to report on leakage data for their equipment.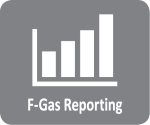 F-Gas Reporting provides peace of mind
Use our F-Gas reporting software to comply with F-Gas regulations and access a range of reports including customer and engineer reports. Reports are generated after a job is listed as complete on the GTO mobile app. To access these reports, sign into your web portal by navigating to the GTO Logon Portal page and click the reporting tab.
Free GTO users have access to a standardised F-Gas Logbook where you can track F-Gas usage by customer and site. Enhanced Service users have access to a wide range of F-Gas customer and engineer reports: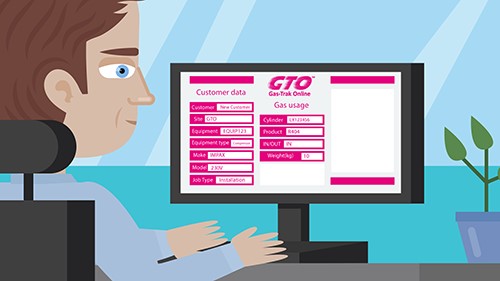 Report on refrigerant usage by customer, site and equipment
View the GWP and CO2 Equivalent (kg) of refrigerant used for each job
Record leak testing frequencies and keep track of when leak tests are due with or without fixed leak detection
Have you ever wondered how to quickly calculate CO2 Equivalent? And what is the Frequency of Leak Checks?
Here you can find the A-Gas' Guide to Calculating CO2 Equivalent & Leak Testing. Download the Infographics below.
A-Gas' Guide to Calculating CO2 Equivalent
Leak Testing Guide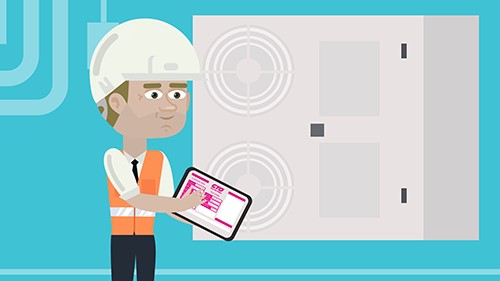 Compare the amount of refrigerant added and recovered by your engineers
View the jobs complete by your engineers with details on the customer site and equipment worked on
View refrigerant cylinders allocated to engineers enabling you to control stock levels for your engineers
All of our reports can be extracted in excel for ease of manipulation and printing.
GTO Contractor & GTO Distributor: Features & Benefits
GTO has a full range of features to meet the needs of HVACR contractors, to find our more about how GTO can help your business visit our GTO Contractor page. 
Alternatively, if you are a HVACR distributor we have a solution for you, please visit our GTO Distributor page to find out more.
GTO Contractor

GTO Contractor provides HVACR contractors with an integrated stock management, job management and insightful reporting tool.

GTO Distributor

GTO distributor allows HVACR distributors to track returnable cylinder stock across their branch networks and on loan at customer sites.
EU Legislation to Control F-Gases
To control emissions from fluorinated greenhouse gases (F-gases), including hydrofluorocarbons (HFCs), the European Union has adopted two legislative acts: the 'MAC Directive' on air conditioning systems used in small motor vehicles, and the 'F-gas Regulation' which covers all other key applications in which F-Gases are used. Source: GOV.UK.