GTO App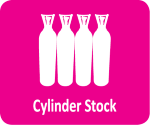 The Cylinder Stock function allows users to:
View a lite version of your Cylinder Fleet Manager (CFM) on your app i.e your cylinder stock list
View your fellow engineers stock list
Check the cylinder numbers, product type and remaining product left in the cylinders
Improve cylinder management by transferring cylinder between engineers
Web Portal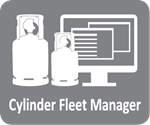 The Cylinder Stock function is a lite version of the web portal CFM.
Any cylinder movements between engineers will be immediately displayed on your web portal CFM.
The CFM displays all cylinder information giving you a detailed view of your current cylinder stock list.
Cylinder Stock Screenshot